The Board of Managers advises ICC-ES on business matters. The ICC Chief Executive Officer recommends appointees for ratification by the ICC Board of Directors. Ten members currently serve on the Board of Managers, who, as code officials, architects, and engineers, offer many years of experience working with code enforcement. Their knowledge of the built environment provides valuable insight to ICC-ES on public safety issues and allows for a balanced decision-making process while providing evaluation reports on construction products with life-safety as the primary goal.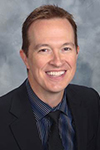 Jeff Ellis, P.E., S.E.
Director of Codes & Compliance
Simpson Strong-Tie Company Inc.
Mr. Ellis is the Director of Codes & Compliance for Simpson Str...
More Details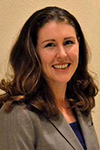 Catherine Low, S.E., P.E.
Structural Engineer
C.A.P. Low SE
Redding, CA
Catherine Low is Principal Structural Engineer for C.A.P. Low SE wo...
More Details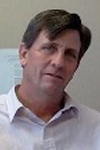 Michael J. Nugent, C.B.O
Building Official
Planning & Development
City of Rock Hill
Michael Nugent began his journey in code Administration in 1981 as ...
More Details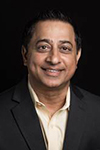 Ravi Shah, Assoc. AIA, CBO
Director of Development Services
City of Carrollton, TX
Ravi is the Director of Development Services for the city of Carrol...
More Details
Richard C. Truitt Sr. Contract Instructor / Subject Matter Expert County of Harford, MD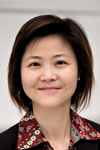 Sharon Goei, P.E., CBO, LEED AP
Director of Building and Housing
City of Milpitas
California
Sharon Goei is the Director of Building and Housing for the City of...
More Details