June 2 Evaluation Committee Hearing UPDATE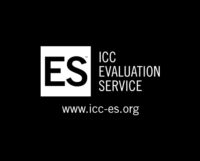 Please be advised that due to the COVID-19 pandemic situation, ICC-ES is cancelling the Evaluation Committee in-person meeting scheduled for June 2, 2020 in Los Angeles, California.
We are exploring options for conducting the meeting remotely, including possibly holding a web-based meeting or electronic balloting.  More information will follow once a decision has been made.
In the meantime, all AC development documents will be posted per the schedule on the ICC-ES website, according to our normal process.
If you have any questions, please do not hesitate to contact us by phone at (800) 423-6587, Option 2, or by e-mail at es@icc-es.org.