International Roofing Expo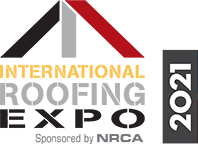 ICC-ES will be at the International Roofing Expo – please join us!
The International Roofing Expo is excited to launch a virtual conference and expo in 2021 in addition to our physical event. The virtual event will be held on March 2-4, and the in-person event is rescheduled from April to August 10-12 at the Mandalay Bay Convention Center in Las Vegas, NV.
The IRE 2021 Virtual Conference and Expo will feature both live and on-demand educational sessions, a virtual exhibit directory, a product showcase, and a networking platform where attendees and exhibitors can engage with each other via chat, video call, and more.
The in-person event will continue to include a large exhibition hall featuring the industry's top manufacturers and suppliers, a robust conference program, and unparalleled networking events for attendees and exhibitors.